After last Thursday's
results debacle
, I thought I'd splash out (well, as much as a student can afford to splash out!) on a new ring to cheer myself up. If you've been following the blog for a while, you'll know I've recently started a bit of a love affair with
rings
, so I'm over the moon to add this stunner to my collection: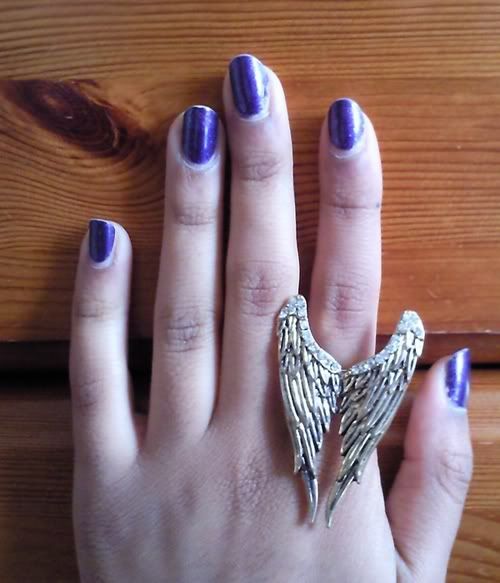 It's a true statement piece this one: I love the feather detail and the almost-but-not-quite OTT crystal lining. The best thing about it is that it has an adjustable back, so it can be worn on any finger, without any danger of me losing it in one of my many absent minded moments! I've already worn it out once to jazz up a monochrome outfit and got quite a few compliments, so I'm feeling pretty smug at the moment.
Hope you've all had a good week so far; let me know what you're getting up to!
xxx
P.S. So sorry about the lack of post yesterday! I may have a very exciting opportunity in the pipeline, so I'll let you all know how that goes ... In the meantime, if you (like me) are missing the talents of my fellow blogger Millie, you can keep up with her Nepalese adventures
here
. (I'm dreading the day that she gets back and I have to explain to her how I managed not to gain any followers while she was gone, but lost one instead – eek!)