Today I had one of those pick-whatever-is-closest moments when it came to getting dressed, but I quite like how it turned out! I've been trying to be more adventurous with what I wear lately and the two clashing prints here definitely tick that box for me.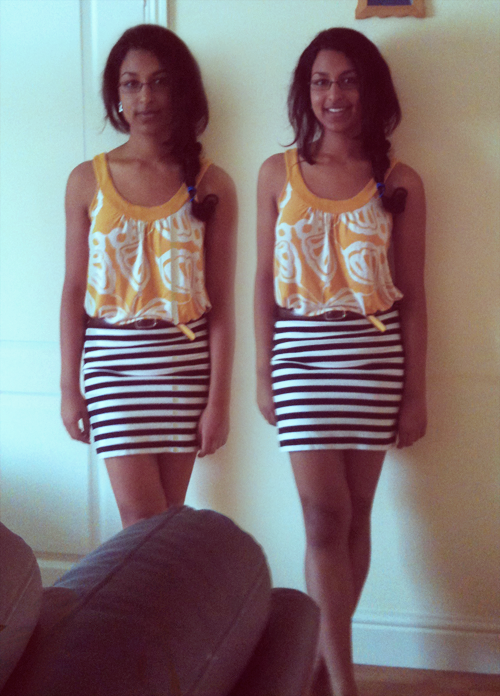 Top: H&M; Belt: Uniqlo; Skirt: H&M

Of course, it started bucketing down with rain the moment I stepped outside, so I had to throw on knee socks and a big grey jumper before I left the house.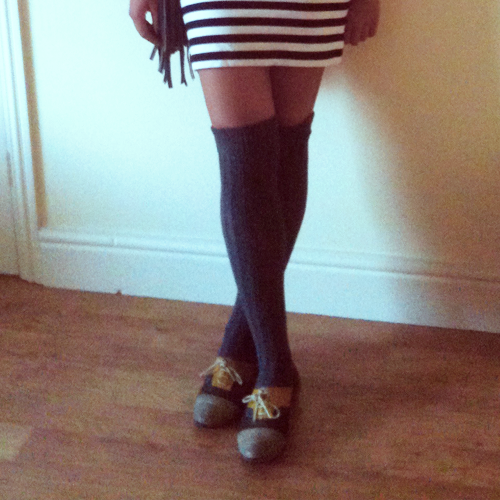 Bag: H&M; Socks: Topshop; Brogues: Kate Kanzier

Just realised how terrible my hair looks in those photos! I've been rushed off my feet all day today: I'm making lunch for six, and trying to entertain two ten-year-olds ... My friend Jasmine and I both have little sisters who are the same age, so we've tried to get them together for a playdate. They've met each other before, and they seem to get on, but the only problem is that neither of them actually speak when they're together. At all. Yet we know they communicate somehow because as a pair they managed to beat Jasmine and me at a card game called Kemps.
Mysterious.
xxx