Trying to decide what to wear for clubbing in London on Saturday night. This is what I wore last weekend in Norwich:
Hairband
: Santorini;
Dress
: H&M;
Ring
: Topshop
I did try a string of pearls with it, but I looked like I'd stepped straight out of a dressing-up box.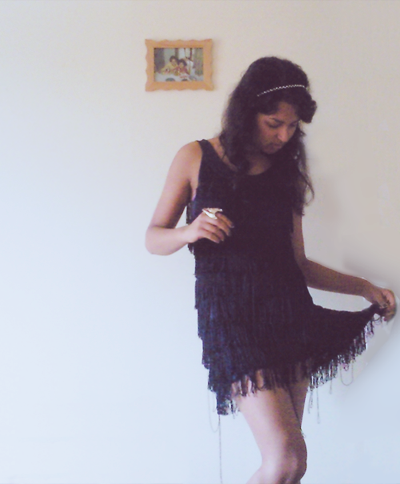 Eventually I decided that gold was the only colour that made it look vintage, not dated.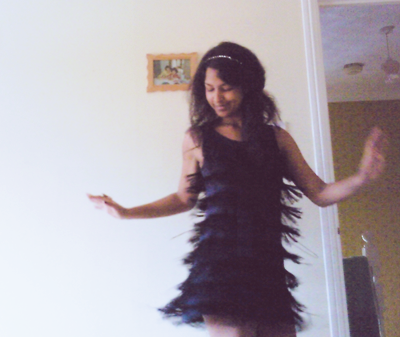 The only problem with this dress is that it catches on anything that moves ...
xxx