I've been paying a lot more attention to my hands lately, as weird as that sounds! But since July, I've stopped playing piano and guitar regularly, which meant two things: firstly, I actually have fingernails now, and secondly, I've started wearing rings a lot more.
I say 'a lot', but actually my collection is pretty pathetic! I'm trying to get mine from sales and low-price shops as much as possible though; I don't want it to become an expensive habit like my earring collection. The first ring I ever bought was a beautiful £8 snake design from Topshop, which wrapped around half my finger, but it broke after I'd worn it about twice and I've learned my lesson!
From top to bottom:
£1.80, ASOS (see
this
post for more); £1.50, The Clothes Show; £2, Dorothy Perkins;
£3, Topshop; £4, Accessorize; £2, The Clothes Show; £2, The Clothes Show.
£4, Accessorize.
Millie spotted the pendant version at the Liverpool Street Station sale and I fell in love with the ring!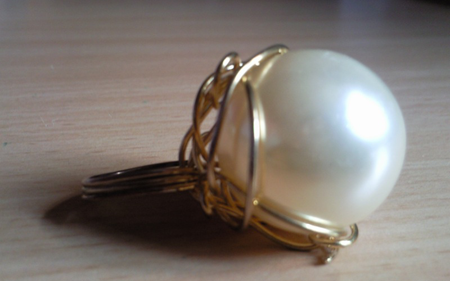 My newest addition is this H&M ring:
They have a matching pendant too (only £2.99, unbelievably cheap!) but I don't want to fuel another jewellery collection just yet! I got comments from the changing room assistant, the girl at the till, and even the woman behind me in the queue, all saying how cute they thought it was – not that I needed much persuasion at this point since it was a mere £3.99. I've seen a lot of owl jewellery on the high street recently, mostly from Miss Selfridge, Topshop and Urban Outfitters, but nothing as low-priced as this for such a statement piece.
I just can't resist a good bargain!
Love Sanchia xxx