Hey everyone! Tomorrow I have a job interview in Sheffield so I've spent today swotting up and trying to prepare myself, hence the short post. Today I've got some pictures of the only necklaces I ever wear, regardless of occasion or what the rest of my outfit looks like:
Necklaces: New Look, The Clothes Show
The writing says: "I wish that we were making up again" ... because I'm a hopeless romantic!
Necklace: Superdrug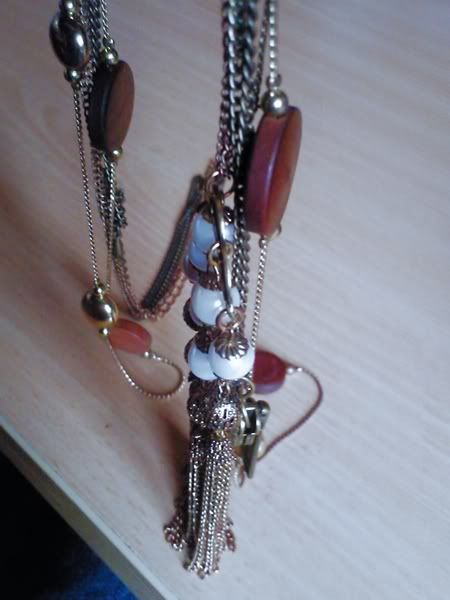 I'm not really a necklace girl so I tend not to buy them unless I see something that really, really blows me away! I did see some more lovely pendants at last year's Clothes Show in Birmingham, but they were somewhat out of my cheapskate budget ...
xxx
P.S. Don't forget to hit the Follow button in the sidebar – when we get to 50, we'll be doing a very exciting giveaway!