Went out with a couple of friends yesterday to see Step Up 3 (surprisingly deep for a dance movie, I was highly confused, but I'd recommend it) and wore this. Erm, the skirt is not actually as short as it looks: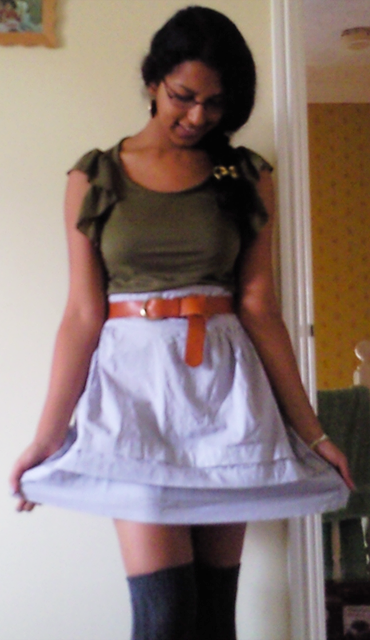 Top
: free, ELLE Magazine
Skirt
: £4, Primark
Belt
: £10, H&M
Socks
: £8, Topshop
Brogues
: £20, New Look
Earrings
: £3.99, H&M
Ring
: £3.99, H&M
Hair slide
: £1.50, The Clothes Show
Bag
: $37 = about £20, Urban Outfitters
I bought this skirt a couple of years ago to wear to sixth form – we used to have a dress code of smart office-style clothes, and the buttons on the front gave it a lovely smart feel. But yesterday I got so bored of them and took them all off, which means I can belt it and it now feels like a whole new skirt! Plus I have six buttons which I can use to update an old cardigan. Win all round, methinks.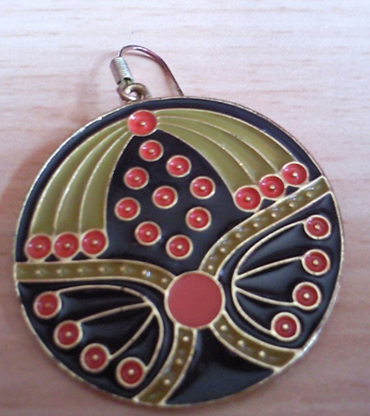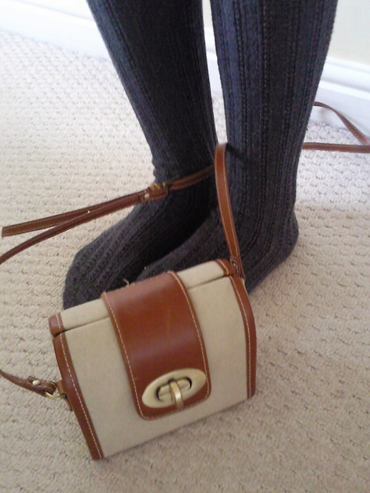 The bag was a definite splash-out for me, but it's easily my favourite bag! The design is unbelievably cute and it's exactly the perfect size to fit my phone, purse, iPod and house key inside. I didn't think to take a photo, but the inside is lined with a gorgeous floral pattern and has a tiny pocket too!
Love Sanchia xxx